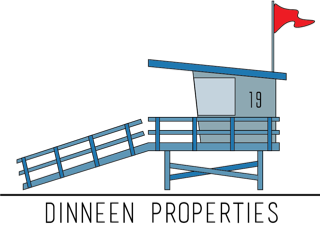 It is possible to sell a home fast, and it comes down to a few key to-do's to take care of before your home hits the market.
If you're ready to sell your home, below are 5 tips for a fast sale. Of course, nothing is 100% certain, but putting these tips into practice definitely won't hurt your chances of securing a buyer.
1. Clean up to make your house stand out
If you're looking to sell quickly, you're going to want to start cleaning, especially before those listing photos are taken. Pristine homes keep buyer's excited, and an excited buyer always pays more and usually will make an offer quickly.
That means getting rid of clutter both inside and outside the house making everything look its best. Clean from top to bottom in every room leaving no nook untouched. Wipe down cabinets and drawers, remove any scuffs from the walls, give all kitchen appliances a once-over to make them shine, clean air vents, shampoo your carpets, polish hardwood fllors and then sweep, vacuum, or mop every inch of the house.
It will take you several days of hard work, but the payoff will be worth it.
2. Stage your home
Have your home staged. It's a way of decorating it so it's more attractive to buyers. It allows them to visualize themselves living there.
It's best to present a home in its best light. Many listings that are not staged can sit on the market for much longer without ever getting an offer.
Staging typically takes anywhere from a few days to a couple of weeks, depending on the size of the home, availability of furniture, the movers, and the installers. If you're facing a major time crunch, focus on staging the beds, sofas, tables, chairs, and art. These items that make a house feel like a home where any prospective buyer can see them selves living.
3. Hire a professional photographer
Hiring a professional may seem like a waste of money. Especially with the quality of cameras most cellphones have these days. But not having professional pictures done can be a deal killer as most times the pictures are what every buyer sees first in deciding if they want to see the home.
First impressions are everything and need to be done right. A professional photographer has all the tools to capture the right lighting and make everything look brighter and inviting. They also have wide-angle lenses to fit the entire room in the photo as well as the experience to capture the home from the best perspective.
4. Make your home available to show
Once everything is set up, get ready to spend a lot of time away from your home so buyer's brokers can view the property comfortably— without you or your pets wandering around the halls. Having the owner at home during showings adds a level of stress that won't allow a buyer to truly visualize living in the home.
If you want to sell your home fast, you need to be flexible and open with your time and allow buyers to tour it as often as possible.
5. Price your home correctly
Staging and marketing your home are important, but at the end of the day, the asking price is what ultimately gets any interested buyer's to step up and make an offer.
Nothing will overcome a home that is not priced right. A well-priced home can overcome many other issues. To sell your home fast, your house needs to be priced right to compete with the others on the market.
Sean will help you decide on the right price for your home by looking at a variety of factors. Your home's location, age, any upgrades, and the school district.
He will pull up comparable homes, or "comps," that have sold in the area to evaluate the best price. He will also know of any homes closing in the near future that will also assist in pricing your home correctly.
Contact Sean if you are someone you know is thinking about selling their home. He will be happy to provide a free and confidential market analysis of your home and answer any questions you may have.